Zen Garden
To be the best versions of ourselves, we should first be mindful of our health, wellness, and consciousness! Enter through the Soul of the Zen Garden, into the Mind and the Body, and tune in to your inner needs through a series of self-care activities encompassing meditation, mindful movement, and breath workshops.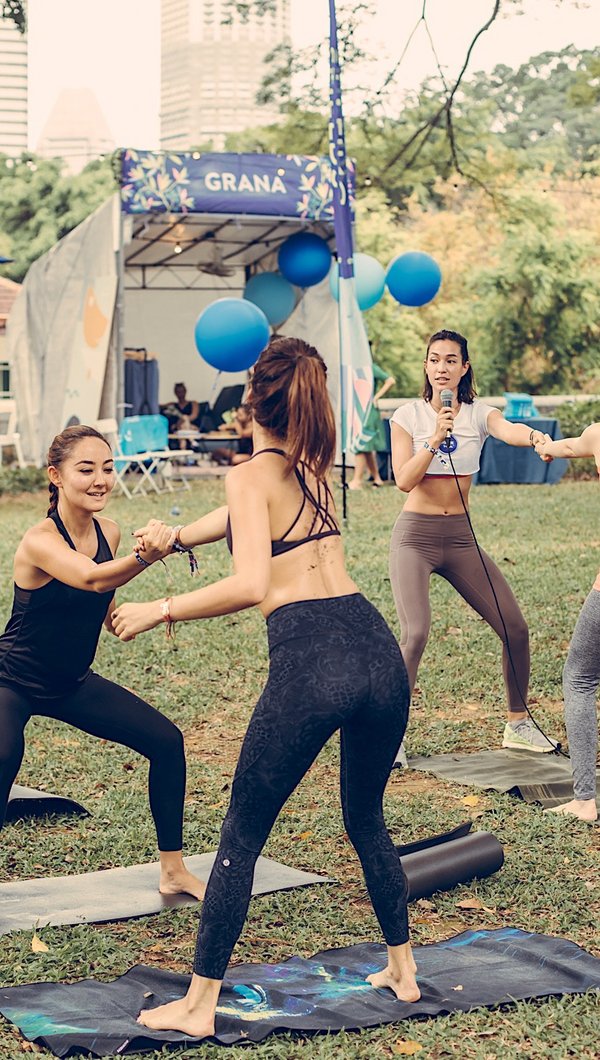 Green Initiatives
As Singapore's first 100% CARBON-NEUTRAL festival, we are introducing more green initiatives this year to celebrate our deep-rooted love for preserving nature. We believe that sustainability is a conscious journey, and we invite you to join us on this journey.

This year, we took active green steps with our RECYCLING STATIONS, SINGLE-USE PLASTIC BAN, VEGAN FOOD OPTIONS, and PARTNERSHIP WITH ONE TREE PLANTED.
Take a look at our initiatives below and see how you can contribute!
Conscious Talks
CHANGE MAKERS IN SINGAPORE
"Be the change you want to see in the world" never rang truer than with this lineup of speakers. Meet the inspiring business owners working tirelessly to change the game in their industries as they show the way to a brighter, greener future.

CLIMATE CHANGE IS REAL
The world is in a state of emergency, and as overwhelming as it is, Individuals are galvanising and the power of the collective is shining through. Join our panel of experts as we look at the current state of the planet, what is being done and why there is still optimism.